Gathering Of Kings avslöjar albumdetaljer
Det nya svenska hårdrock/AOR-projektet
GATHERING OF KINGS
släpper sitt debutalbum "
First Mission
" 25 januari via
RN Records
. Följande musiker medverkar på "
First Mission
":
*Rick Altzi - (Masterplan, Herman Frank, At Vance)
*Björn Strid - (Soilwork, The Night Flight Orchestra)
*Apollo Papathanasio - (Spiritual Beggars, Firewind)
*Tobias Jansson - (Saffire)
*Jens Westin - (Corroded)
*Alexander Frisborg - (Helldog)
*Victor Olsson - (Saffire)
*Stefan Helleblad - (Within Temptation, Jono)
*Martin Sweet - (Crashdiet, Sister)
*Erik Mårtensson - (Eclipse, W.E.T, Nordic Union, Ammunition)
*Nalle Påhlsson - (Therion, Treat)
*Richard Larsson - (The Night Flight Orchestra)
*Chris Laney - (Pretty Maids)
*Erik Wiss - (Cap Outrun, Creye)
*Jonas Källsbäck - (The Night Flight Orchestra, Mean Streak)
*Efraim Larsson - (Streamline, Diamond Dawn)
*Robban Bäck - (Mustasch, Eclipse, Sabaton, W.E.T)
*Henrik Sethsson - (Casanovas)


Låtlista och omslag kan studeras här nedan.


1. The Gathering
2. Forever And A Day
3. Love Will Stay Alive
4. Endless Paradise
5. Saviour
6. Passing Rain
7. Out Of My Life
8. Lonely Road
9. Angels
10. Long Way From Home
11. The Runaway (Carola cover)
12. Battle Cry (Bonus Track)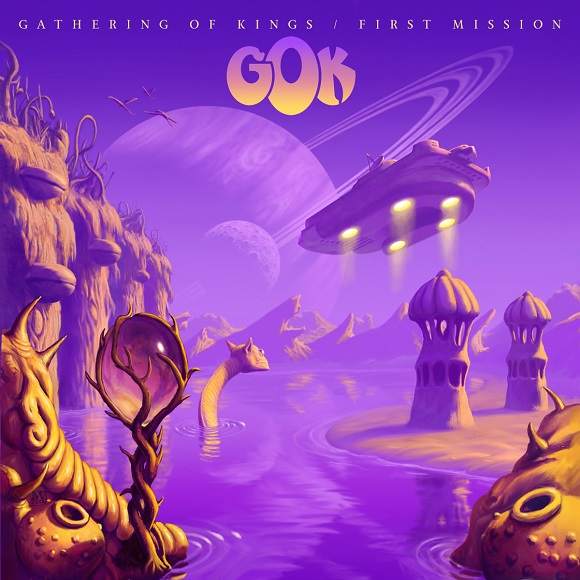 Följ Metalcentral på Facebook för det senaste inom metal i form av recensioner, nyheter, bilder, videos och exklusiva tävlingar, direkt i din news feed.